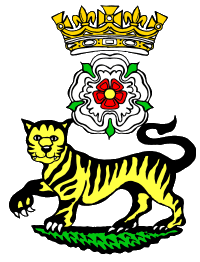 Our next concert of 2021
We have some concerts booked but are waiting to see if lockdown ends and we can start rehearsals before updating the website
Oue Annual Festival of Remembrance Concert
is hoping to go ahead 2021- see message above
Hallamshire Military Concert Band
Our Annual Festival of Remembrance Concert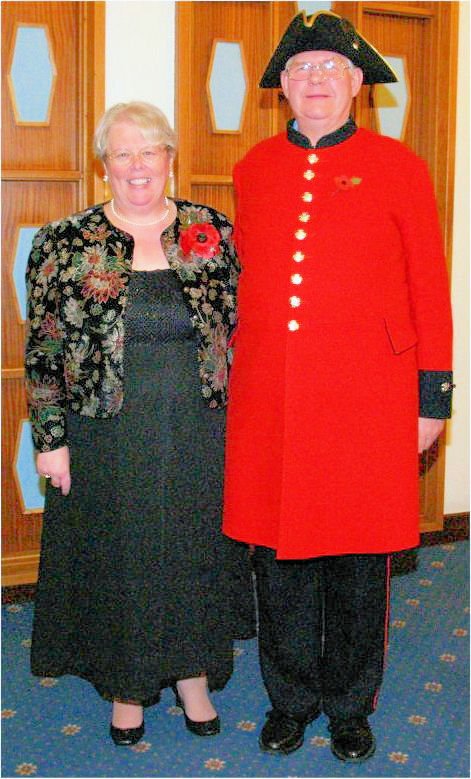 MD Christine English with Chelsea Pensioner Mr John Helliwell
at our annual Festival of Remembrance Concert 2011.
The Band raised £615 for the Poppy Appeal at our annual concert in 2019.
So far we have raised £4878 for the Poppy Appeal so far with our Annual Remembrance Concerts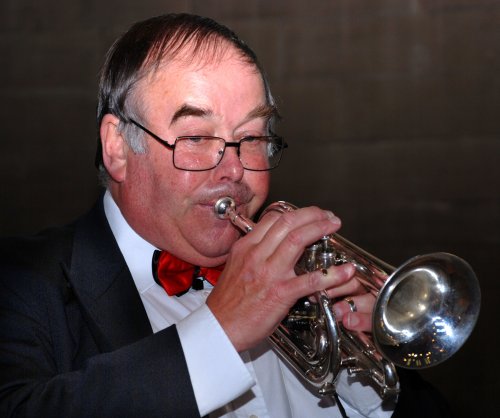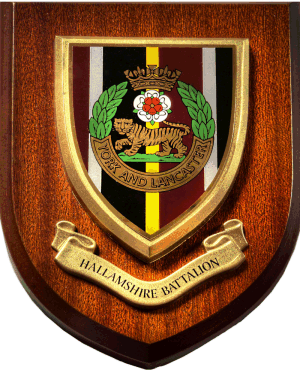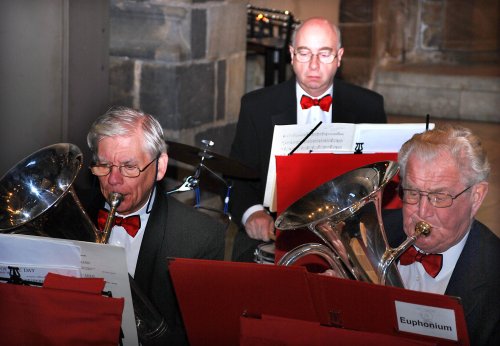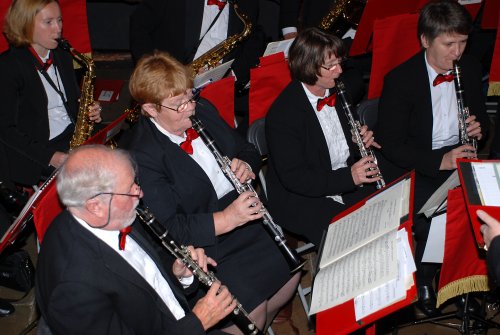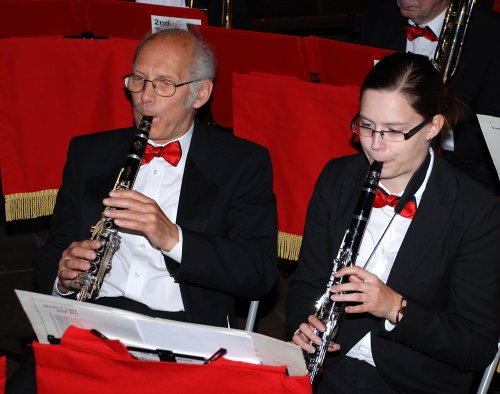 Pictures 1-5 by permission of Simon Bull 2009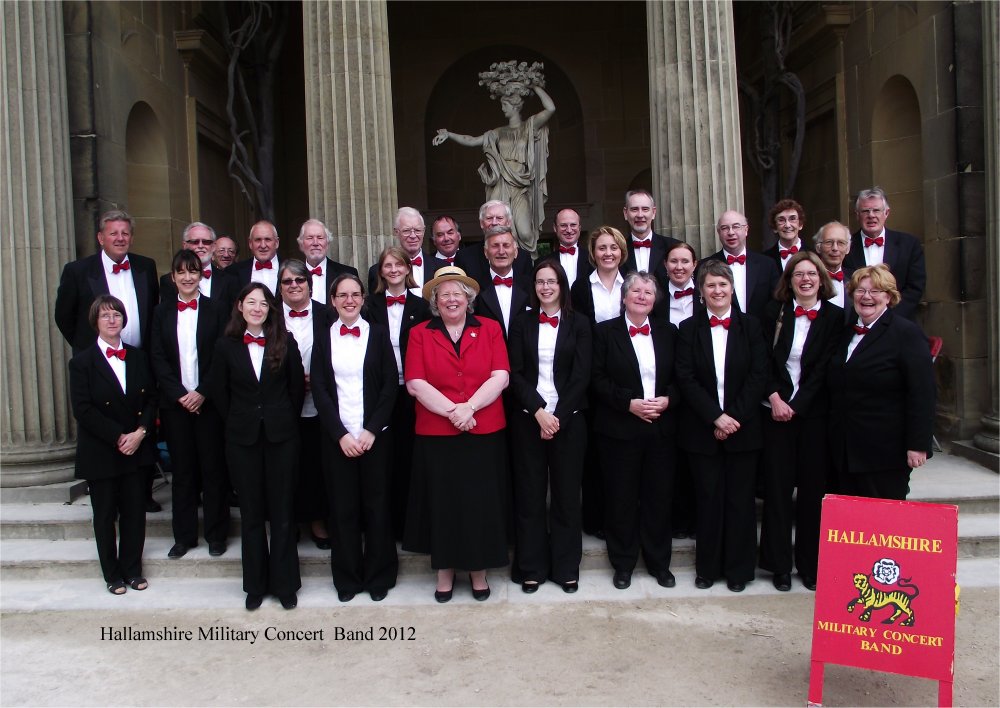 Hallamshire Band at Chatsworth Gardens 2012
Conductor & Musical Director :

Christine English
The Hallamshire Military Concert Band is entirely self supporting and derives it's income from member's subscriptions and concert fees.
We play a wide variety of music including show tunes, musicals, light classics, modern pop, big band, as well as traditional marches and overtures from our extensive library.
The Band was formerly the Band of the Hallamshire Battalion of the York & Lancaster Regiment but has been a civilian band since 1967
We are looking for new members.
Especially Brass, Trombone, Bass, French Horn and Bassoon
all grades welcome
If interested please contact Christine on 01246 812846
or email hallamshireband@yahoo.co.uk

Contact Us

All enquiries for concert bookings or membership
(new members welcome )
Christine English
Tel. 01246 812846
email us @
The Band rehearses Wednesday evenings 8pm-10pm
at Carterknowle Methodist Church
Edgedale Rd. (off Abbeydale Rd.)
Sheffield

We also love to hear from other Military Bands and
former members of the York & Lancaster Regiment.

Produced by Paul English
Last updated Feb 202
Hosted by Force 9 at www.plus.net

Produced with
Netscape Navigator & MS Frontpage