Clowne, Victory in Europe & Japan Parade and Service of Thanksgiving 1995
50th Anniversary of war end.
Pictures by Paul English and A. Heap
The Parade went from outside the Salvation Army Citadel past the Cenotaph and to the Village Hall where the Rev. Harris conducted a service of thanksgiving. There was a display of WW2 artifacts inside the Hall.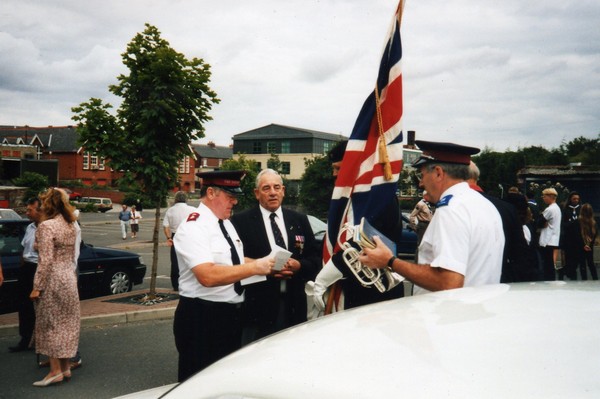 Eric Redfearn with members of the Salvation Army Band.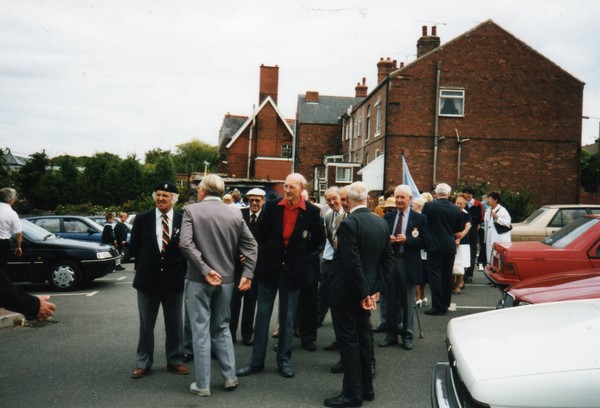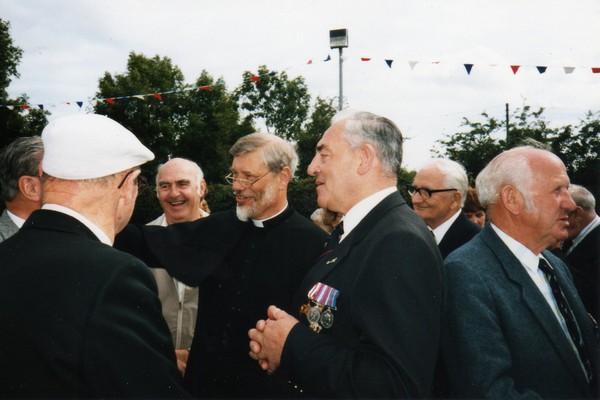 Rev. Lawrence Harris (centre)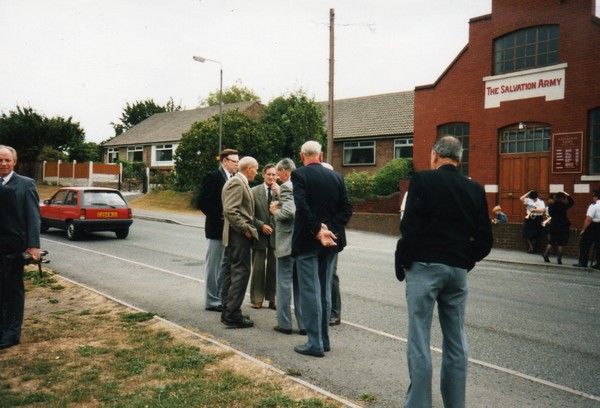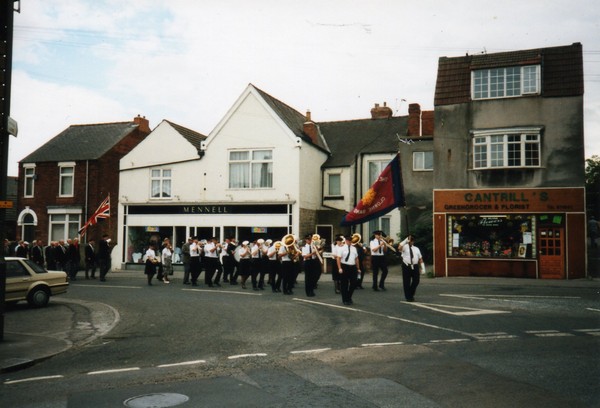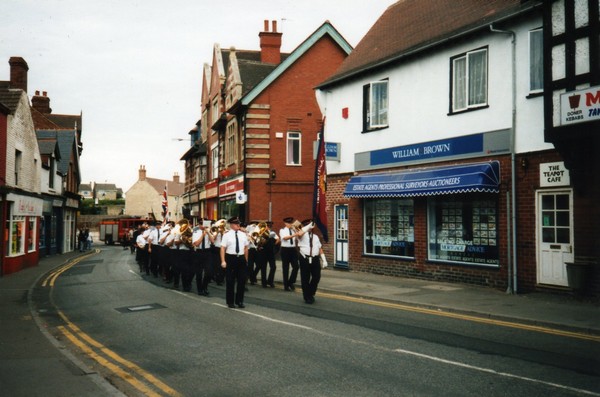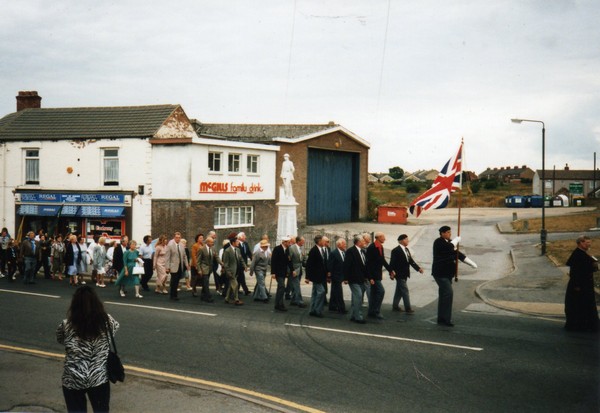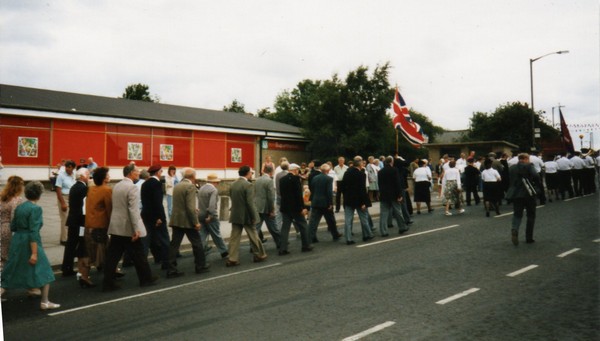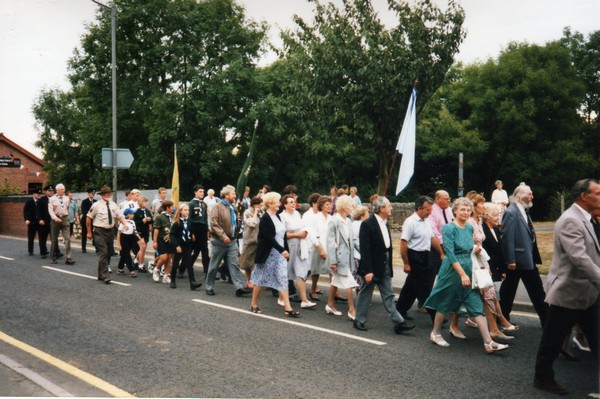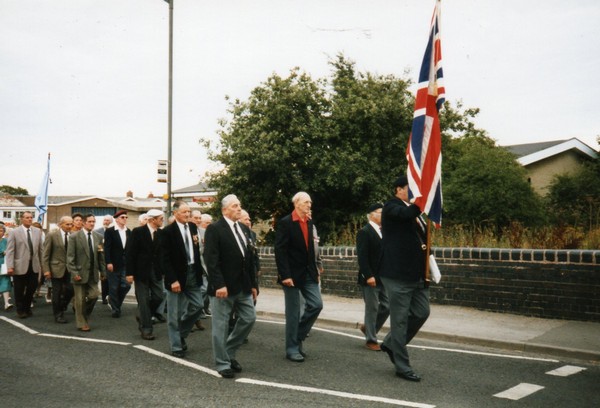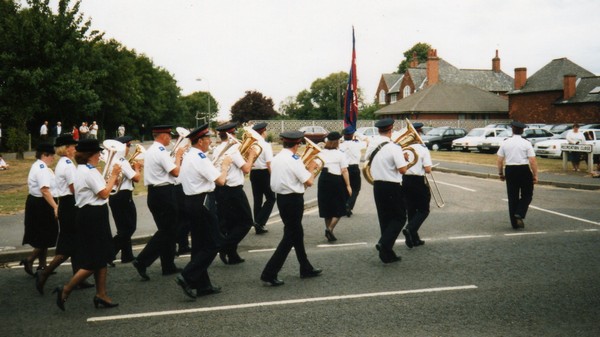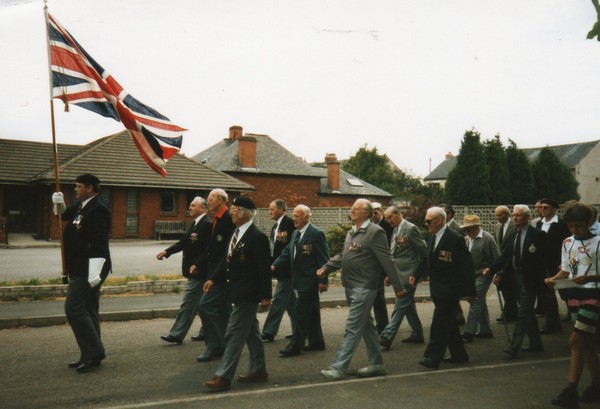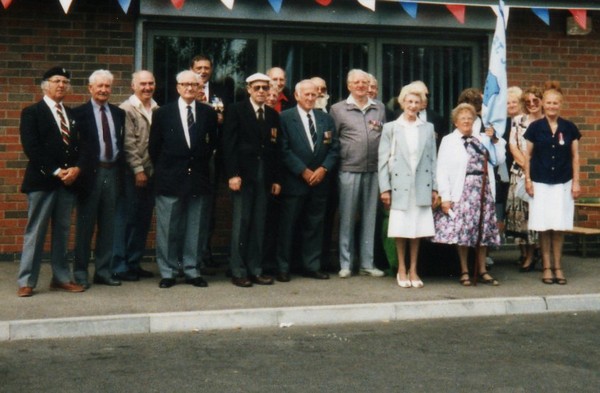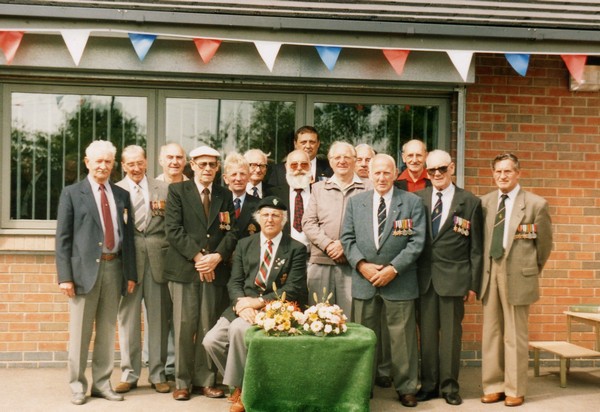 Members of the "Fellowship of the Services" 1995
Picture by Arthur Heap