Clowne, Victory in Europe & Japan Parade and Service of Thanksgiving 2005
60th Anniversary of war end.
Pictures by Paul English
This was a parade and service in remembrance and thanksgiving to mark the 60th anniversary of the wars against Germany and Japan ending in 1945. many of the ex servicemen here served in that war. Several have passed away since.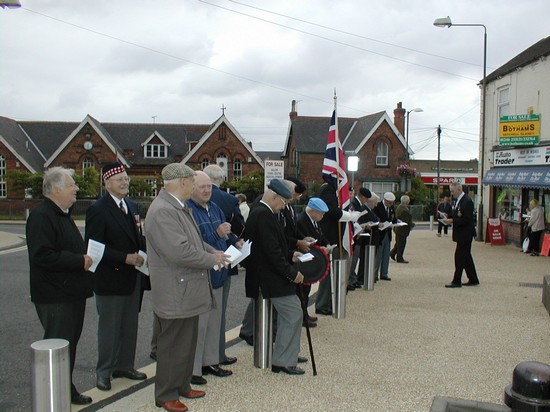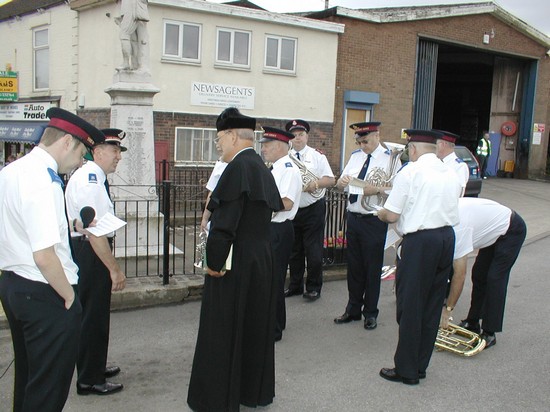 Rev, Harris with Salvation Army Band members.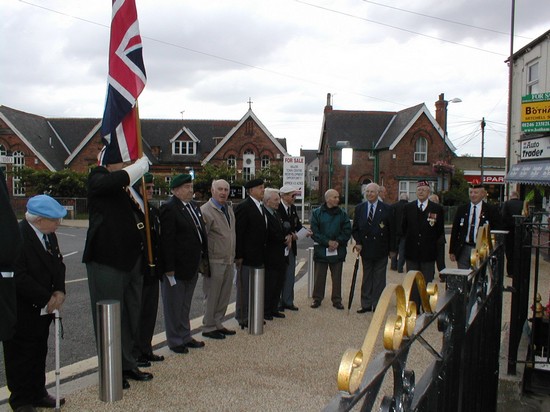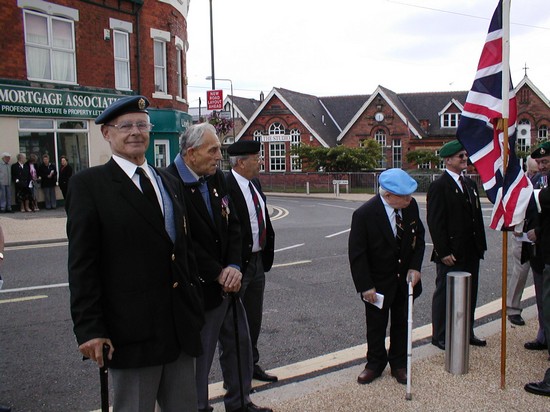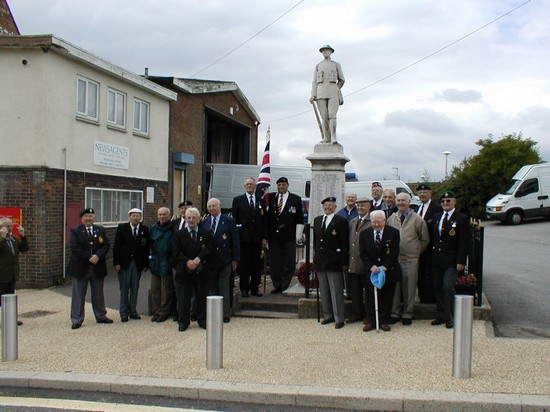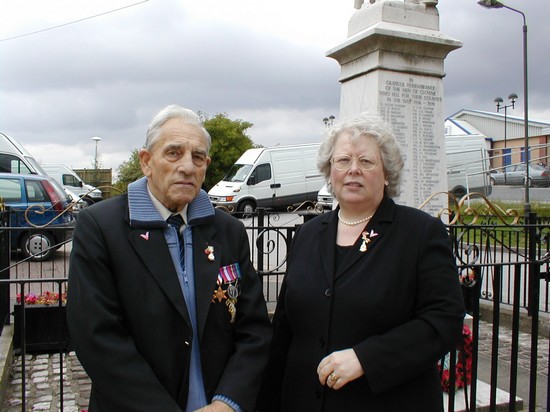 Eric Redfearn and his daughter Christine English who both organised the Poppy Appeal.
Eric a D-Day veteran passed away later that year