Band History
Formerly -
Sheffield Military Band (1888)
Sheffield Memorial Military Band (1900)
Sheffield Military Concert Band (1920)
Sheffield Concert Band (1995)
Compiled from notes written by Harry Crossland (1907 - 1984)
The following was a brave attempt by Harry Crossland (in 1981) to relate his father's memories of the time he first joined the band some hundred years earlier.
The band was probably formed in the mid to late 1880's; its strength boosted by the return of troops from South Africa at the end of the Boer War.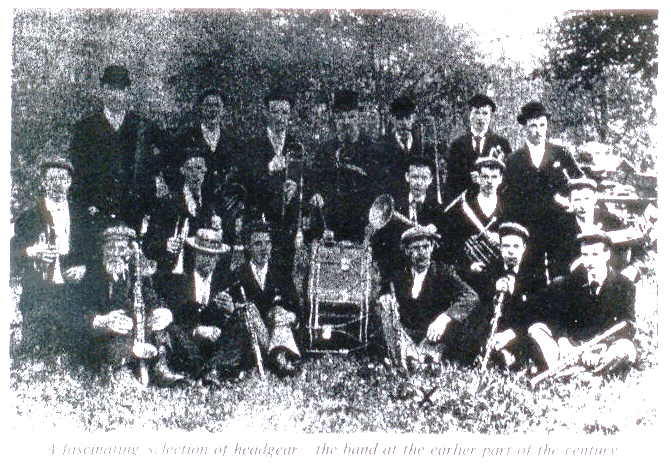 Image supplied by the late Harry Crossland (former Secretary and whose father appears third from right in the front row)
During the first thirty years the personnel of the band was made up of players from the former York and Lancaster Regiment (Hallamshire Battalion), the Royal British Legion and the Cornish Works Orchestra. Other than the above photograph, nothing has been found that was written or recorded at this time.
Since 1920 the loyalty toward ex-servicemen was strictly observed and for a short time in the 1930's even restricted to those having served abroad. The rules have been amended many times since then and currently, any competent player of any age can apply for membership.
The band played in most of the cities parks including several seasons at Sheffield Wednesday Football Club.
It isn't recorded what happened after the onset of war forced disbandment in 1939.
The band probably reformed in 1946, but Mr. Crossland didn't return until 1948 so this is a guess. Changes have taken place and many players have distinguished themselves over the years, and continue to do so.
Clearly, the emphasis was on playing music so anything, written, printed or photographed, that may fill in any gaps would be considered a great help, and suitably assigned if used.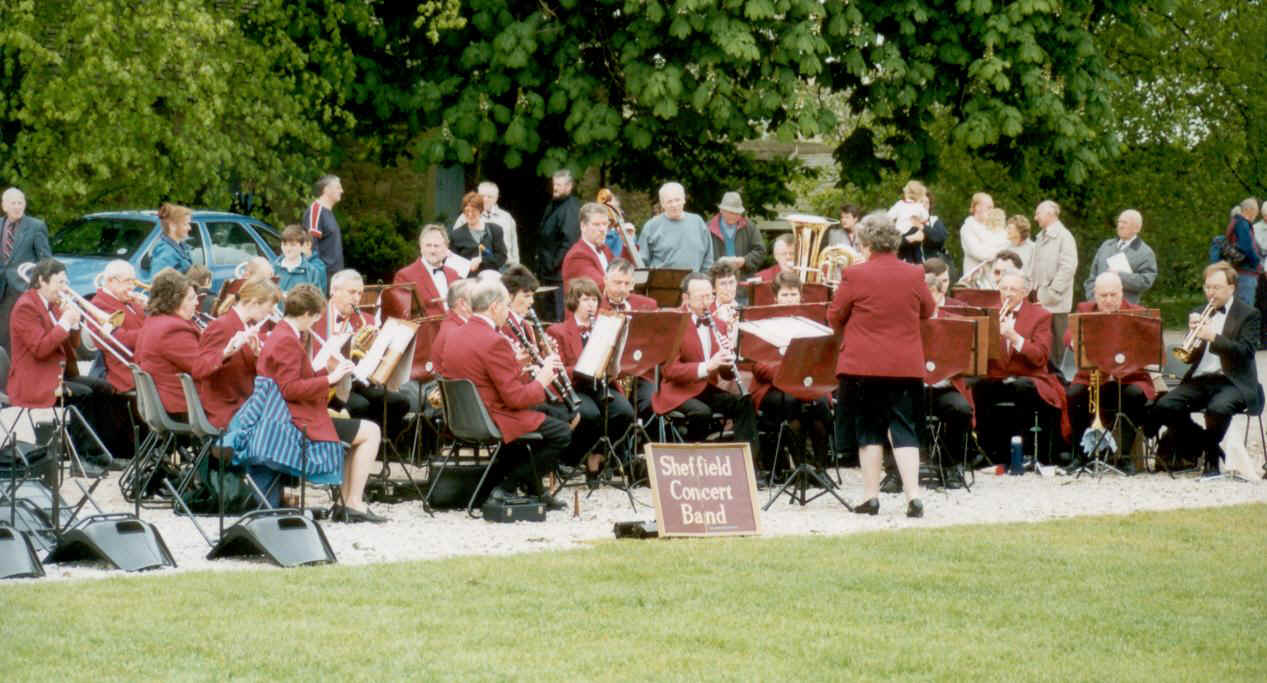 Picture taken Hardwick Hall in 1998 at the Para's annual commemorative reunion. Christine English conducting. We have had the honour of playing for the Parachute Regiment Association reunion for many years.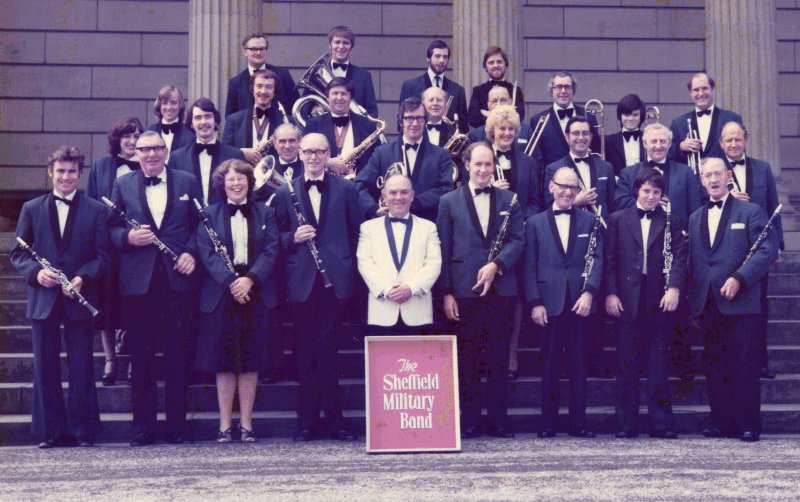 The Band taken on the Steps of Mappin Art Gallery, Weston Park in the early 1980s.
David Vaughan Conducting. (Harry Crossland bottom row far right).
The Band has had a long association with Weston Park playing there recently for Friends of Weston Park.
Below in 2003 with Judith Wallace conducting.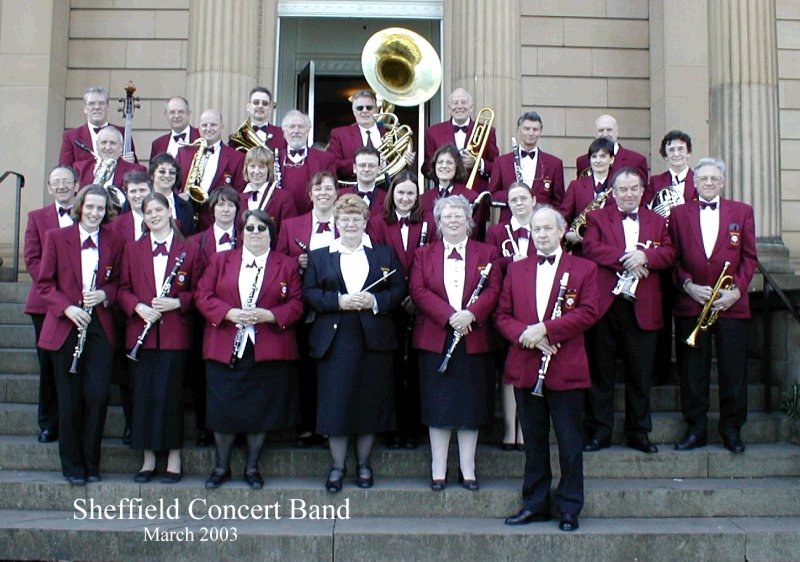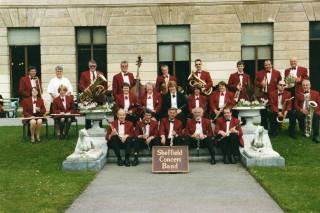 The Band in Brodsworth Hall near Doncaster 2003

Some pictures from Weston Park in the recently restored bandstand 2009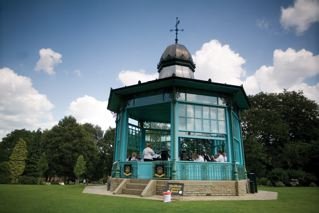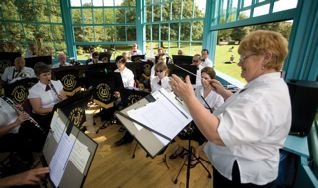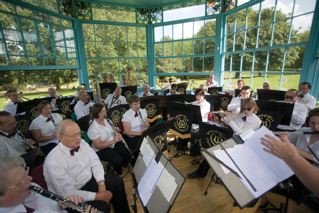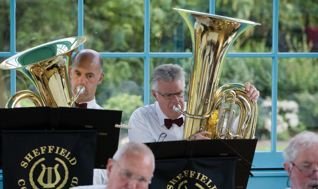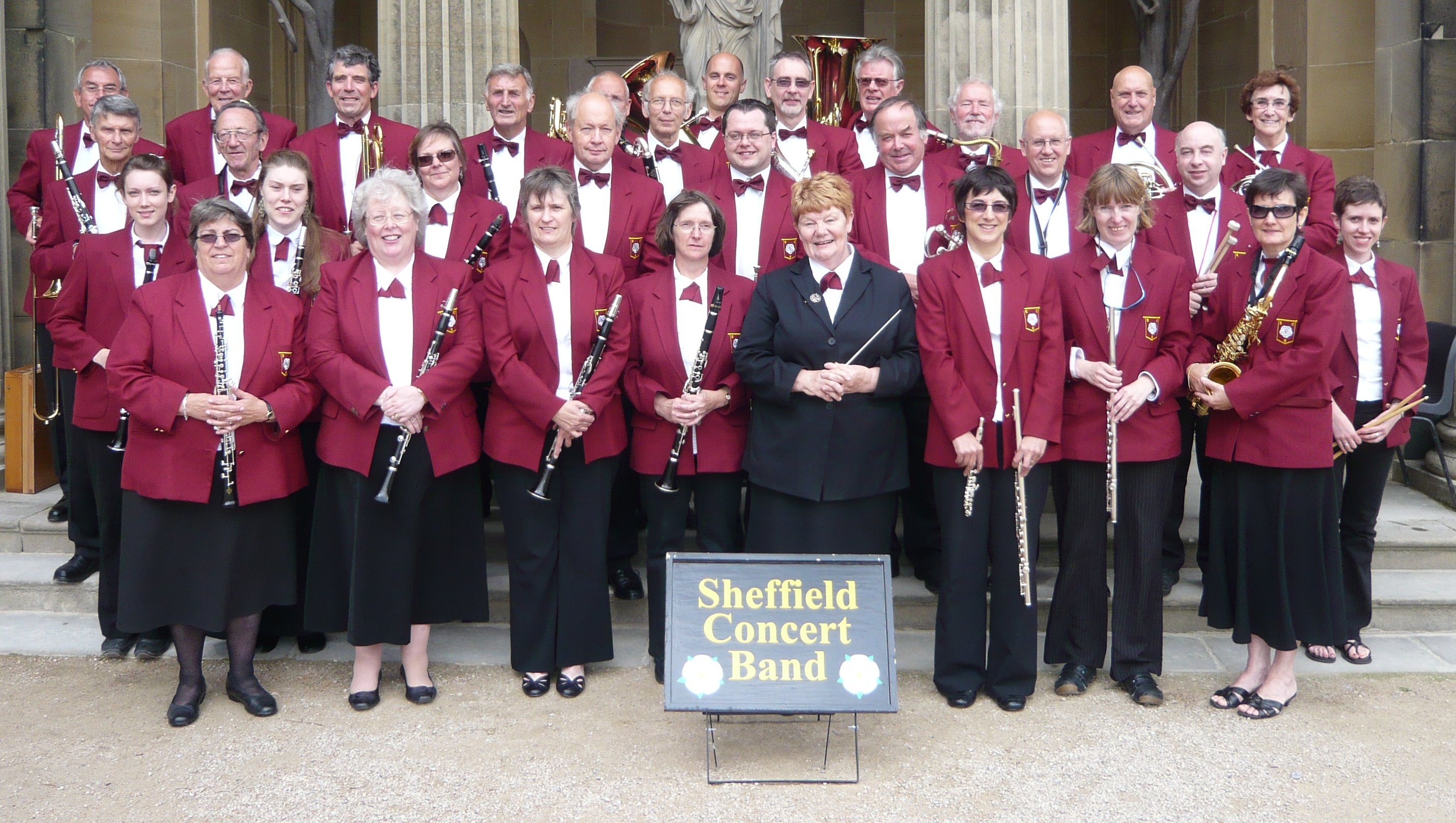 The Band in 2009 at Chatsworth House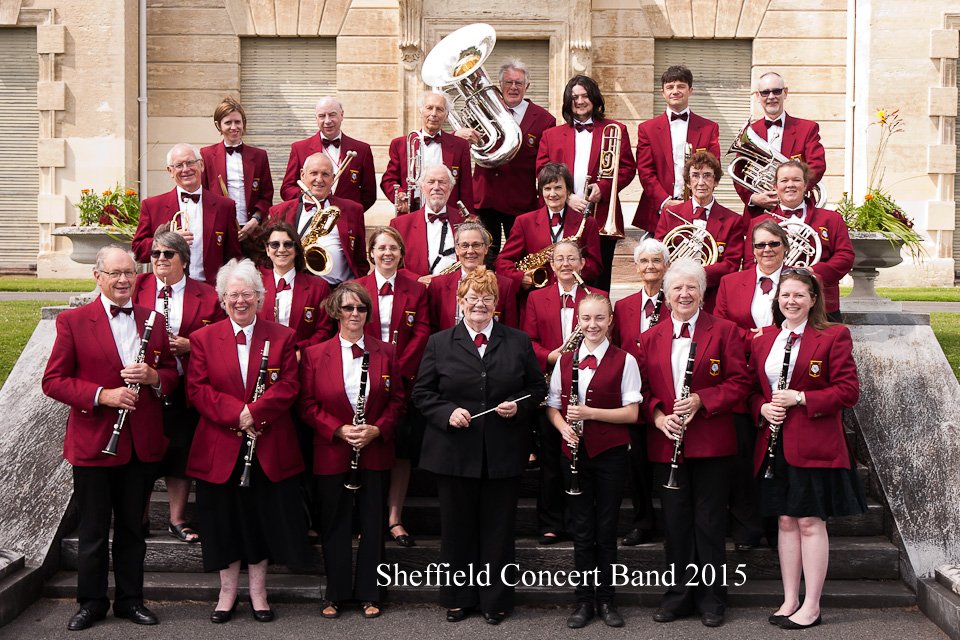 Taken at Brodsworth Hall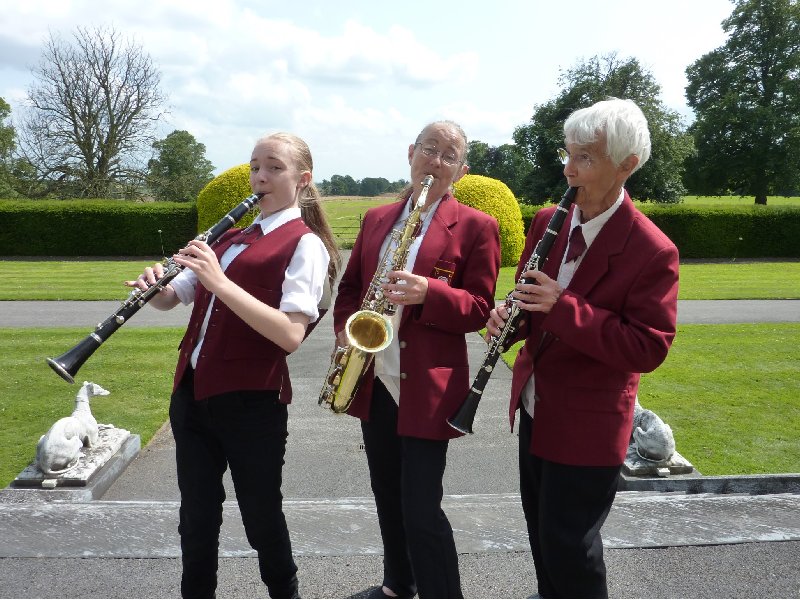 3 generations